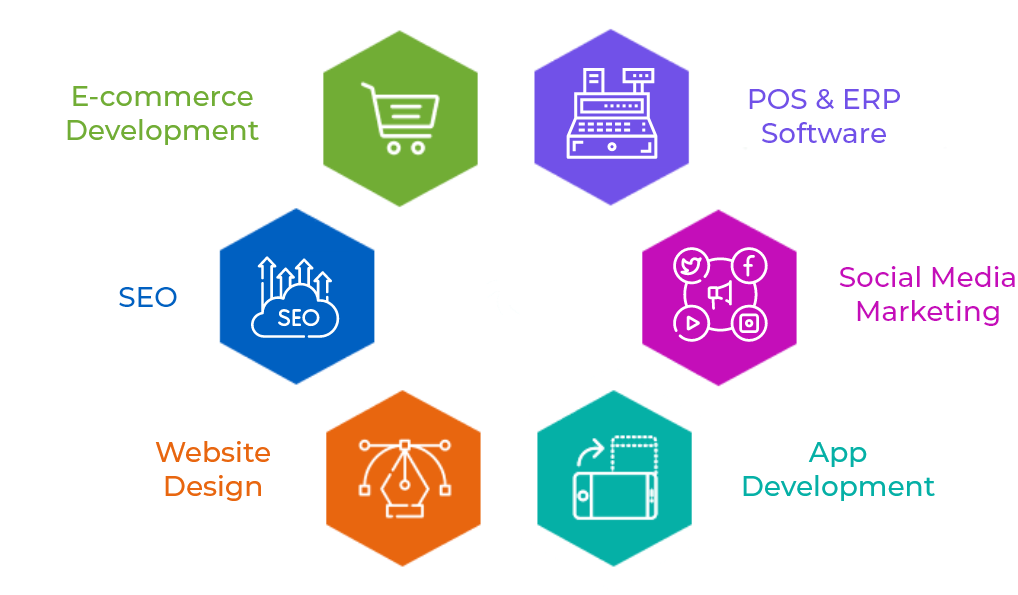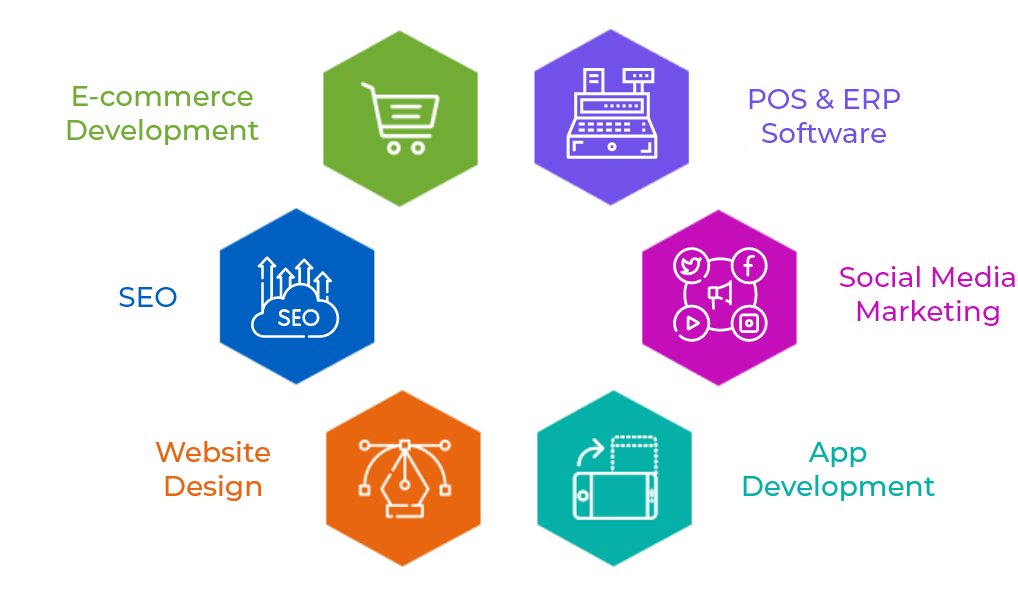 One Stop Solution
To Globalize your business.


Complete coverage of the development process from start to end
Web Designing
Your website should reflect your company values with the ever-growing competition. Put the odds on your side with impactful designs
Web Development
Our strength lies in diversity. We are a small dynamic team with talented developers and diverse skill sets. Contact us to inquire about a bespoke solution or discuss your next project.


.
POS & ERP
Smart Munshi is the Swiss Knife for POS & ERP. Manage your business on the cloud with features such as double-entry, purchase orders, invoices, supply chain & product receipts.
Social engagement
As digital marketing is ever-evolving, we are helping brands use their social platform as an essential soundboard for their organizations.
SEO
Our team will get into the nitty gritty of optimising page titles and meta descriptions, creating SEO-friendly URLs, canonical tags, and image optimisation.
UX Design
Understanding our customers and their pain points is crucial to our working process and vital for creating the roadmap to UX success.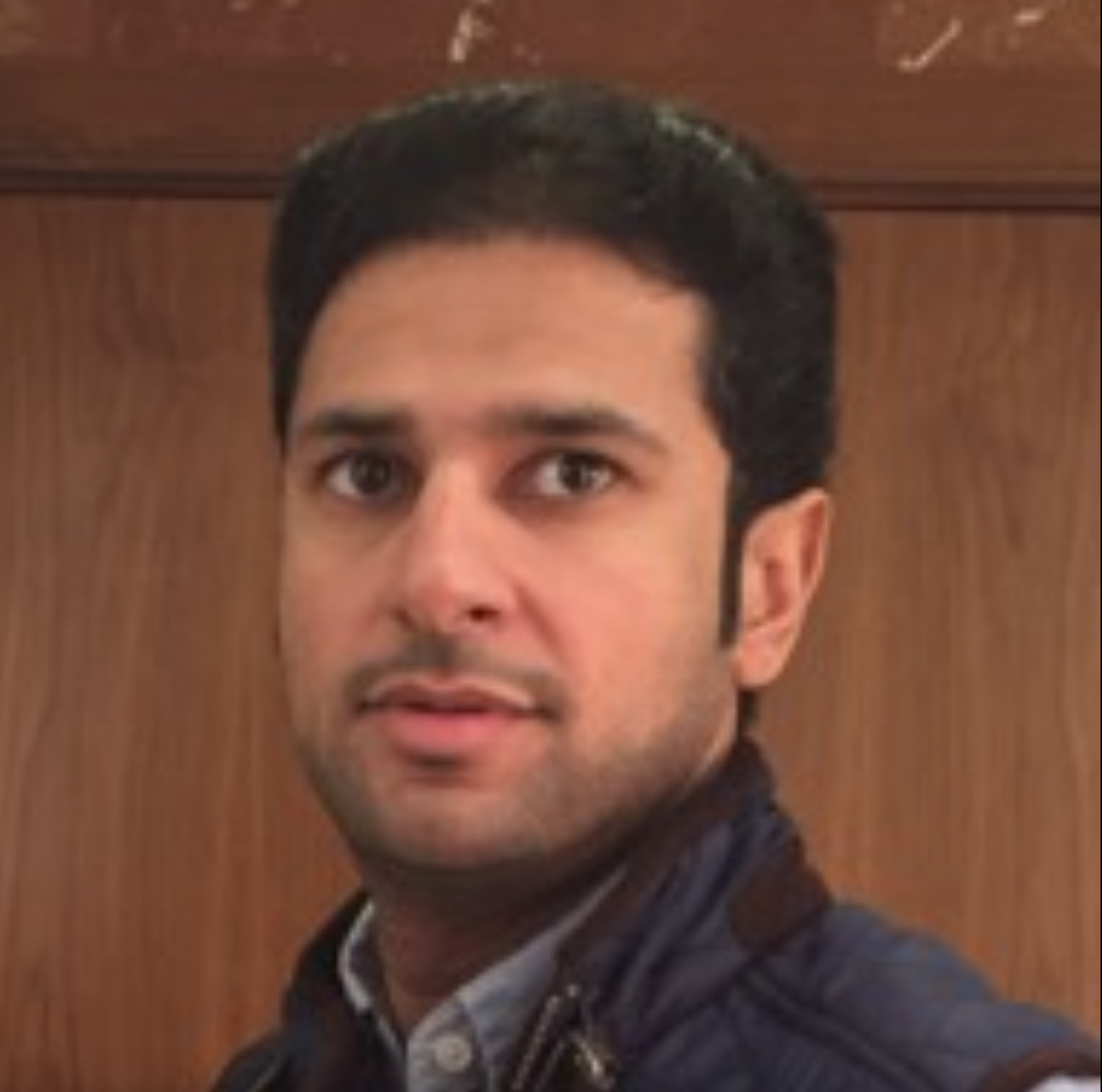 Dr. Khalil Alshowaiker
Owner Harmony academy
Permalink did an amazing job. way better than what we expected or was in our mind. They are on time, very patient. with great quality of work.

Cody Prentice
CEO DDS
They are great! Completed the task quickly, efficiently and did exactly as described. Very responsive and was also quick in making a quick update to the project. Would recommend".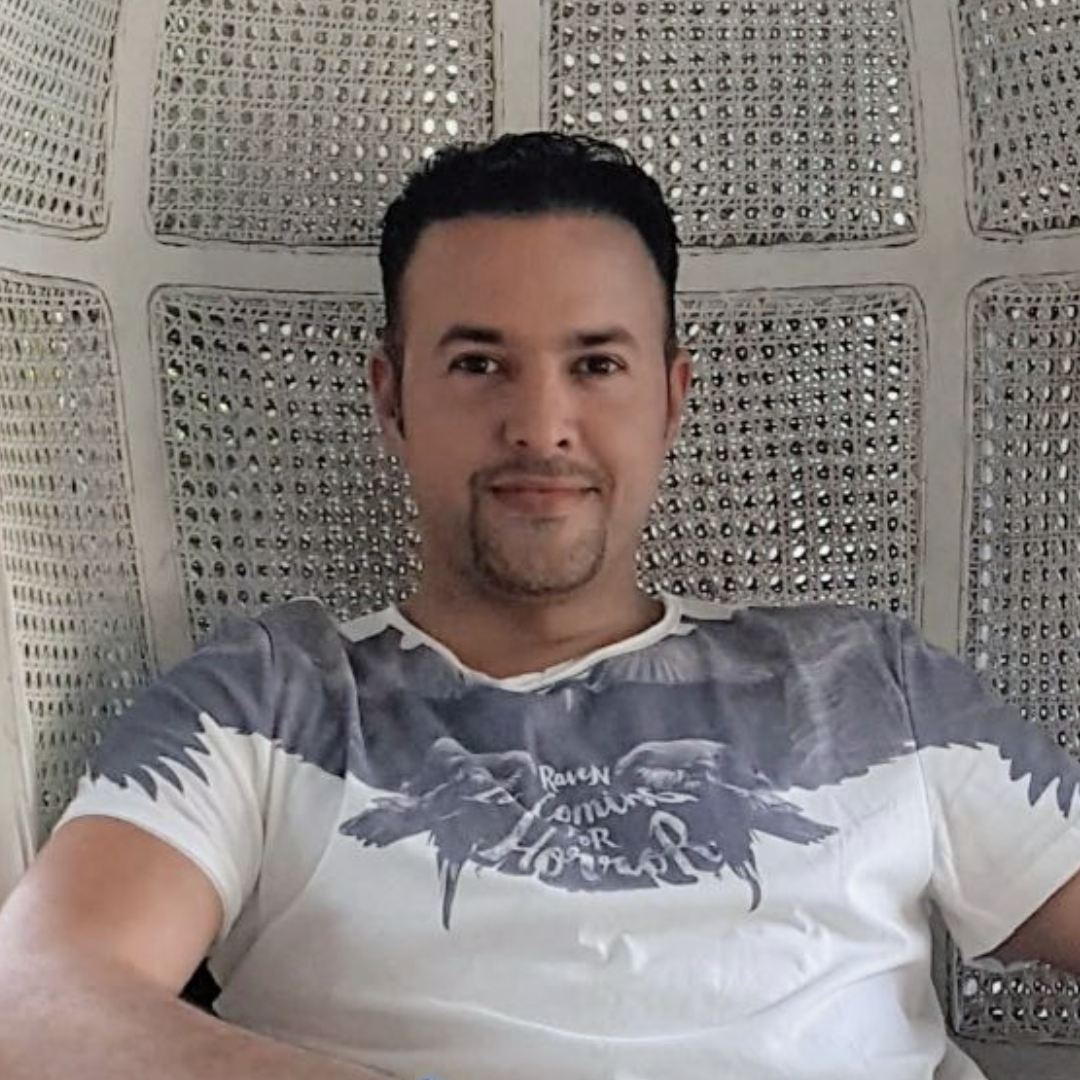 Eng. Hamed
CEO Debra Tech
They did a great job. very cooperative. punctual and highly recommended
Jah Leo
Owner Memelope
Exceptional Team.Knowledge of WordPress, PHP frameworks, and Javascript is stunning and can handle any project with high levels of speed and appeal. If your projects require quality work and professionalism that exceeds your expectations, then Permalink is the easy choice..